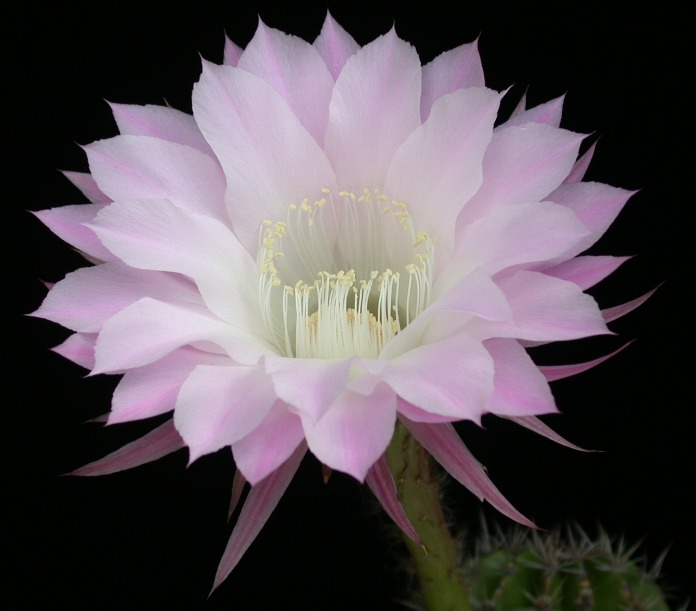 Photo of Echinopsis 'Princess Anne' offered in this catalog.
About the Hybrids
The Schick hybrids are derived primarily from crosses of Harry Johnson's Paramount hybrids, created in the 1930s and 40s, and from successive crosses of their progeny. Like the Paramount hybrids, the Schick hybrids can flower several times in a season and, with increasing age, can produce greater numbers of flowers. Under the Huntington's growing conditions the first flush of flowers is typically in April with successive flushes occurring in May, June and July, and, in some hybrids, even into August, September and October. In our shade house, some stray flowers have been recorded for every month of the year.
Additional Information About the Hybrids
About the Photographs
The flowers on your plants may not exactly match those of published photographs or descriptions. The flowers of many hybrids are subject to variation depending on the temperature at which they open. Also, the illustration in the printed medium or on a computer monitor may not be an accurate reproduction of the original photograph.
All photos by Bob Schick except for E. 'Fangri La' and E. 'Candlelight' in bud by John Trager.
Catalog
Before ordering from this catalog please be sure to review all the information on the Ordering Information page.